Professional Kitchen Respray Services
Spray Finish Line can update and refurbish your kitchen at a fraction of the cost of a replacement.
Welcome to Spray finish Line
Do you want a kitchen that looks and feels new, without the enormous cost?
 At Spray Finish Line, our reliable tradesmen can provide a bespoke kitchen fit-out and respray at competitive rates and with a quality finish. 
We are passionate about delivering the finest kitchen resprays with the highest quality workmanship for that stand out design at a fraction of the cost of a kitchen refit. Achieve the kitchen of your dreams in less than a week, for about 15% of the price.
A kitchen respray is the perfect alternative to getting a kitchen refitted. It is quicker, simpler, and easier; costs less money, and is more environmentally friendly.

Kitchen Respraying
Kitchen spraying is a fast, clean and cost effective way of upgrading your existing kitchen cabinets

Kitchen Resurfacing
Kitchen resurfacing is a general term for changing the material on the surfaces of the kitchen you already have

Kitchen Makeovers
If you have been looking at your kitchen for a while, thinking it needs replacing as there are too many things wrong with it, think again

Worktop Refinishing
Worktop refinishing works with the worktops you already have, but makes them look new with a completely different design

Replacement Kitchen Doors
We have a door replacement service because sometimes clients want a change of style as well as colour

Kitchen Refurbishment
Kitchen refurbishment brings what was once a great looking kitchen back to life and still at a fraction of the cost of replacing
Have you got a kitchen that needs a refresh?

Any colour and paint you want
Achieve the dream kitchen you have always wanted for a fraction of the cost.

Tradesmen you can rely on
Our professionals are fully accountable, fully-insured, and governed by regulatory bodies such as FENSA. So you can relax and let us get on with the work.

Not just resprays.
Our tradesmen have decades' worth of experience fitting kitchens. So if there's anything you need — such as tiling or worktop installation, just ask.

Delivered on time.
You can count on us to finish your new kitchen in the alloted time — which is usually within a week.

All other amendments.
If there are other aspects of your kitchen you would like to introduce — from unique handles to appliances, we can sort it for you.

Anywhere in London.
We are based in the Greater London area and can service any home or commercial property.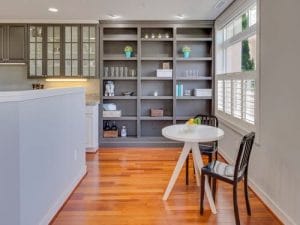 Margaret Curtis
Happy Customer
Professional and reliable. Turned up on time and completed the job. Made no mess and delivered all work to a high standard. Resulted in an outstanding kitchen, smooth finish, cleaned and looking like new units, I'm very happy with your work guys!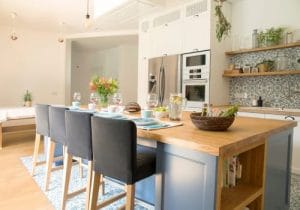 Matthew Fox
Happy Customer
If you are looking for some awesome, knowledgeable people to work with, these are the guys I highly recommend. Their friendliness and absolutely delighted with the job you did, it's been absolutely amazing, we can't thank you enough its brilliant and has exceeded all our expectations.