Let us replace your kitchen With a nice new one
— at a fraction of the cost.
Are you in need of a kitchen revamp? What if we told you there was a way to make your kitchen look completely new — without spending thousands of pounds on a new fitting? 
Our team of expert tradesmen have decades' worth of experience transforming kitchens to the highest of standards with our spray finishing techniques. The paint we use is environmentally friendly, tough and has virtually no odour — and we can do most of the spraying off-site to minimise inconvenience and disruption.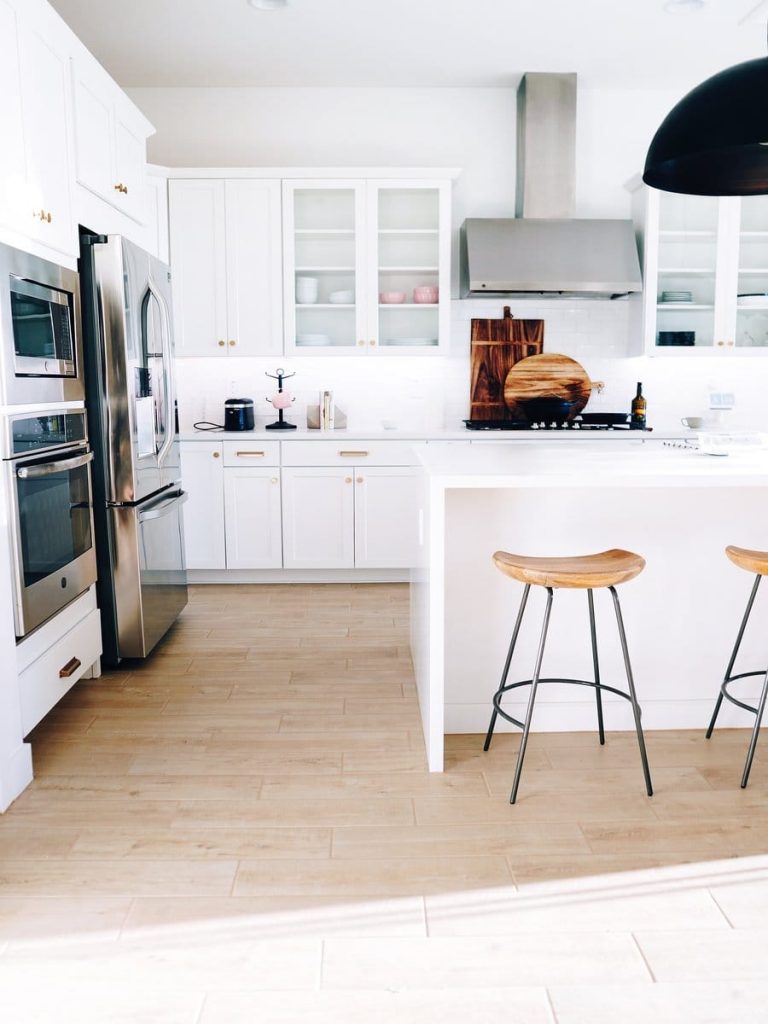 Our kitchen resprays are up to 85% cheaper than the average cost of fitting a new kitchen.
It's no secret that new kitchen fittings can cost a huge amount of money. Not only that, but they are time consuming and — during the installation process — can be a big and messy inconvenience. With a kitchen respray you can achieve the beauty and the power of a brand new kitchen in less than a week. You might not have a new kitchen — but the neighbours and friends will think you do.

Choose any colour
Achieve the perfect look that matches your dreams.

Other jobs
Our professional tradesmen will be happy to look into anything else you want changing, from tiles to worktops, to fitting new appliances.

Choose any paint
Whether it's a low sheen finish such as matt, eggshell, or semi-matt, or other. You choose the spray finish you want.

No time at all
We can have your brand new kitchen ready in a week.

Low-cost
Prices are 15 - 25% of the cost of a new kitchen fitting.

Choose any handle
We can source new kitchen handles or fit ones that you provide in any position you want, for maximum convenience and comfort.
We provide the best service in industry
Please call or email us to find out more about how we can help you.